Aparteko was founded in 2012 by a group of college friends, with the plan to implement several ideas to fill in the gaps on the Serbian social gaming market. Since there was no proper quiz game around, we have decided to make a highly involving, super interesting multiplayer Facebook trivia game. Slagalica soon became the number one game in the region, breaking all the records in growth rate, number of users, and social media hype. Shortly after the release, there was no classroom, store, or café where people weren't playing or discussing Slagalica. With over 1 million users, Slagalica captured one-third of all Facebook users in Serbia. Being a huge success, it motivated us to continue innovating, growing, and trying to make an impact on global social gaming markets. Having a great success with our first endeavor, we decided to diversify to other areas of software development. Aparteko is now a synonym for quality craftsmanship, efficient cooperation, convenience, and expertise.
We are a creative, highly professional, socially responsible company, ready to cope with the most complex challenges. Our highly sophisticated software development methodologies, supported by remarkably effective idea developing methods are our most powerful tools for software creation.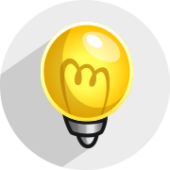 In the beginning there is an idea… Either it is yours or ours we will transform it into the Next Big Thing. Our approach to idea-development is proven as highly fruitful and effective, due to implementation of Kaizen principles to every aspect of our business. Our successes and achievements brought us not only awards and recognition, but resulted in creating and enriching our ever-growing knowledge base. Consisted of an immense amount of ideas, trials-and-errors, experiences, and data, it is now a solid foundation for any task imaginable. Ultimately, a vast number of users are our greatest asset.
Our powerful methodology allows us to swiftly and efficiently reach the solution, while being completely focused on the client. Our attitude, approach, and ultimately success largely rely on basic Agile principles. However, they are adjusted to fit our approach, corporate culture, and workflow. We are heavily committed to strong relationship with our customers, and we stream all our actions accordingly. We will help you clarify your ideas and find the "sweet spot" that drives long – and short-term value for any business. Both Lean and Agile brought us to the point that our products are being used by millions of users.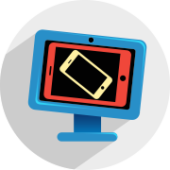 Our team consists of numerous extraordinary full-stack developers who are able to fulfill all your software needs. We craft back-end and front-end solutions, server infrastructure, social media apps, mobile and web applications. We will assist you with idea evaluation, project planning, user interface design and development, user experience, and ultimately marketing – everything needed to turn a promising concept into a successful app or software. If it can be built- we can do it. It's as simple as that.